Essential Oils and Serums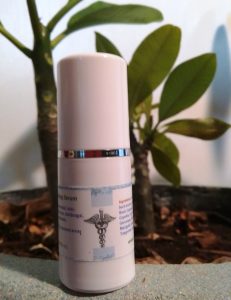 Role of Essential Oils in Organic Serums
Essentials oils cannot be applied directly to skin since they are highly concentrated oils. For skin applications, these essential oils are diluted in carrier oils like coconut oil, olive oil or avocado oil. Essential oils are purely natural products and are extracted from the leaves, roots, stem, seeds, fruits or bark of particular plants. For those who want to nourish and hydrate their skin so as to make it appear fresh, smooth, supple and bright as long as possible, IGY natural and organic serums are the best skin care products. The Organic serums that contain anti aging essential oils provide the best and the most effective natural treatment for dry skin, acne, fine lines and wrinkles. IGY anti aging essential oils provide a lot of health benefits. Using externally, essential oils nourish and hydrate the skin and make the skin smooth, fresh and bright. Internally, these essential oils ensure proper digestion of food, treat tumors and regulate hormone levels. IGY's facial organic serums contain anti aging essential oils that protect the sensitive skin around the eyes, face and neck.
Essential oils in Organic serums
Those who want to use organic serums to protect their skin should confirm that their skins are not sensitive to a particular essential oil. Essential oils are to be properly diluted and children and pregnant women should not be allowed to use the essential oils. Essential oils hydrate the skin and slow down the aging process. Anti aging essential oils are included in IGY;s organic serums because of their antioxidant properties. The antioxidant properties enable essential oils to reduce fine lines and wrinkles. The anti aging essential oils are capable of eliminating the free radicals. Essential oils also help to minimize the damage caused by the sun, air pollution and various harmful substances.
Importance of collagen
The natural oils which are used to prepare IGY's organic serums enable the skin to retain moisture. For example, coconut oil is an excellent moisturizer and is effective in the treatment of various skin conditions. Just like coconut oil, olive oil and avocado oil also moisturize the skin. Argan oil is known for its anti aging property. This oil has an anti aging effect on the skin. Topical application of Argan oil increases the production of collagen as well as elastic fibers in the skin. In postmenopausal women, it is important to maintain the elasticity of the skin while slowing down the process of aging. When production of collagen is affected, wrinkles form on the skin. Collagen is essential to the skin to maintain elasticity and to appear young. When the production of collagen is stopped, wrinkles and fine lines appear and the skin will appear saggy.